FQ Easy™ Twisted 450/750 V H07Z1-R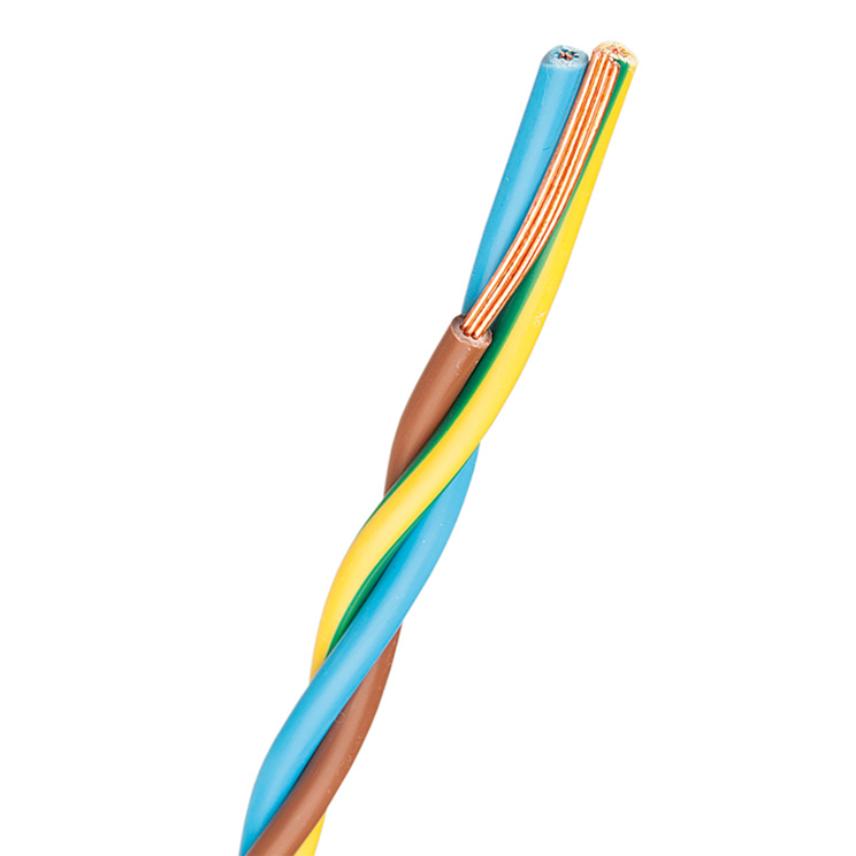 The cable may be used for installation in fixed installed conduit- or duct systems, and also as connecting cable in cupboards and armatures. The conductors are twisted together to reduce the magnetic field.
Read more
Description
Description
Standards
H07Z1-R (FQ Easy™) is a halogen free cable there a number of HFFR-insulated installation conductors (FQ Easy™) are twisted together. The cable is designed according to HD 21.3 in applicable parts. The stranded copper conductors are circular and have resistance and number of wires according to IEC 60228 class 2. The insulation is marked "NEXANS GS SEMKO HALOGENFRI". H07Z1-R (FQ Easy™) meets the requirements for fire classification according to CPR Dcas2d2a2. The cable emits no corrosive gases and has low smoke production during fire. The conductor insulation shall be protected against UV light that can occur for example in light fixtures and light signs. The cable is certified by Intetek SEMKO.

Certificate
Certified by Intertek SEMKO.

Quality and environmental management system
Certified according to ISO 9001, IRIS, ISO/TS 16949 and ISO 14001.
Characteristics
Characteristics
Konstrukcinės charakteristikos
Konstrukcinės charakteristikos
Elektrinės charakteristikos
Elektrinės charakteristikos
Naudojimo charakteristikos
Naudojimo charakteristikos
Minimali montavimo temperatūra
Maksimali darbinė temperatūra
Lenkimo faktorius klojant
Resources
Resources
Selling & delivery Information
The drum is marked with manufacturer, type of cable and length.
Our websites
Select your country to find our products and solutions