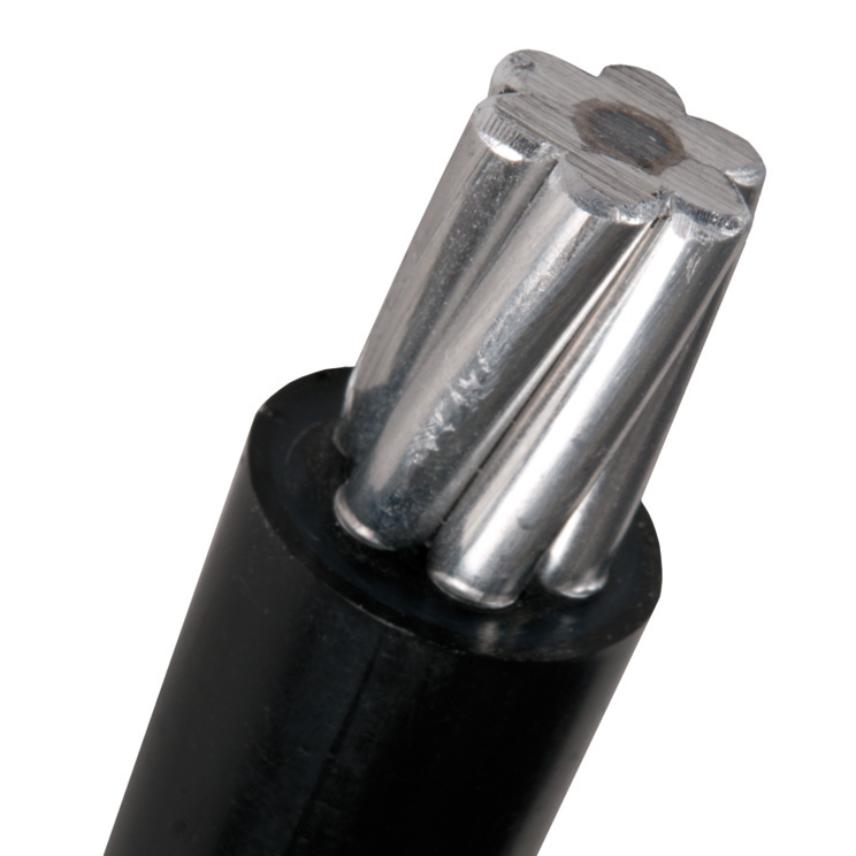 BLL is a suspension line suitable for free conducting with a construction voltage at nominal 20 kV.
Read more
Description
Description
Standards
International

EN 50182; EN 50397
BLL is a non-compacted longitudinally water blocked, 1-leading line designed according to SS 424 14 32. The conductor is of different material depending on cross-section: Cross-section 62 and 99 mm² is made of FeAl. The cross-sections 159 mm² and 241 mm² exist in AlMgSi type Al 7. The cable may maximum be loaded to a conductor temperature 70°C. The conductor is covered with PE and of one layers with a black weather proof PE. The line is marked manufacturer / type / year+month / metre marking.
Lifemark(TM) recycling marking
The external surface of the outer sheath is embossed with a text which specifies all components in the polymers and prepares the cable for future recycling.
Testing
The conductor is tested in accordance with SS-EN 50397 and 50182.
Quality and environmental management system
Certified according to ISO 9001, IRIS, ISO/TS 16949 and ISO 14001.
Characteristics
Characteristics
Konstrukcinės charakteristikos
Konstrukcinės charakteristikos
Matmenų charakteristikos
Matmenų charakteristikos
Elektrinės charakteristikos
Elektrinės charakteristikos
Naudojimo charakteristikos
Naudojimo charakteristikos
Lenkimo faktorius klojant
Lenkimo faktorius montuojant
Minimali montavimo temperatūra
Maksimali darbinė temperatūra
Trumpo jungimo maksimali šerdies temperatūra
Resources
Resources
Selling & delivery Information
BLL is delivered in lengths of 1000 m. The drum is marked with manufacturer, type of cable and length. The ends of the cable are sealed.
Our websites
Select your country to find our products and solutions