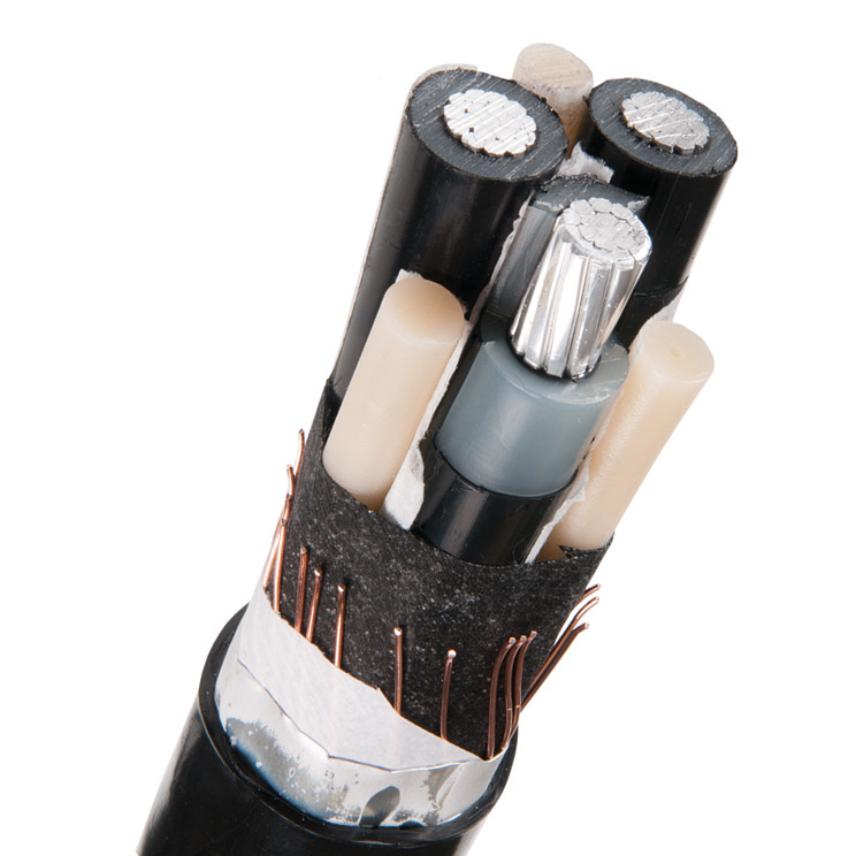 Axclight TT is longitudinally and radial watertight and a tough cable for fixed installation in air, ground and water. The cable is completely watertight and easy to bend and particularly suitable to plough.
Read more
Description
Description
Standards
International

HD 620 S2 2010 10M
Axclight TT is a longitudinally and radial watertight, XLPE-insulated, CCA screened (aluminium wire with a corrosion protective layer of copper). The concentric screen and the aluminium foil has longitudinal contact. The cable isa three core medium voltage cable with circular aluminium conductors, HDPE sheath and designed according to HD 620 S2 2010 10M . The conductor meets the requirements for SS EN 60228 class 2. Diffusion barrier consisting of a longitudinally plastic coated aluminium foil. The sheath is marked type/manufacturer/year+month/metre marking. Axclight TT is not flame retardant. The sheath opens with cable tear thread.
Lifemark(TM) recycling marking
The external surface of the outer sheath is embossed with a text which specifies all components in the polymers and prepares the cable for future recycling.
Standards
Axclight TT is in applicable parts manufactured and tested according to SS 424 14 16 (HD 620.S2 2010 10M). The cable can also be loaded according to the same standard.
Quality and environmental management system
Certified according to ISO 9001, IRIS, ISO/TS 16949 and ISO 14001.
Characteristics
Characteristics
Konstrukcinės charakteristikos
Konstrukcinės charakteristikos
Matmenų charakteristikos
Matmenų charakteristikos
Elektrinės charakteristikos
Elektrinės charakteristikos
Naudojimo charakteristikos
Naudojimo charakteristikos
Minimali montavimo temperatūra
Maksimali darbinė temperatūra
Trumpo jungimo maksimali šerdies temperatūra
Atsparumas ultravioletiniams spinduliams
Lenkimo faktorius klojant
Lenkimo faktorius montuojant
Resources
Resources
Selling & delivery Information
Axclight TT is delivered in lengths of 500 m. The drum is marked with manufacturer, type of cable and length. The ends of the cable are sealed.
Our websites
Select your country to find our products and solutions