Duct/Direct - FYOVD2PMU 2x2 FIN2012 Unitube (1 - 12 fibres)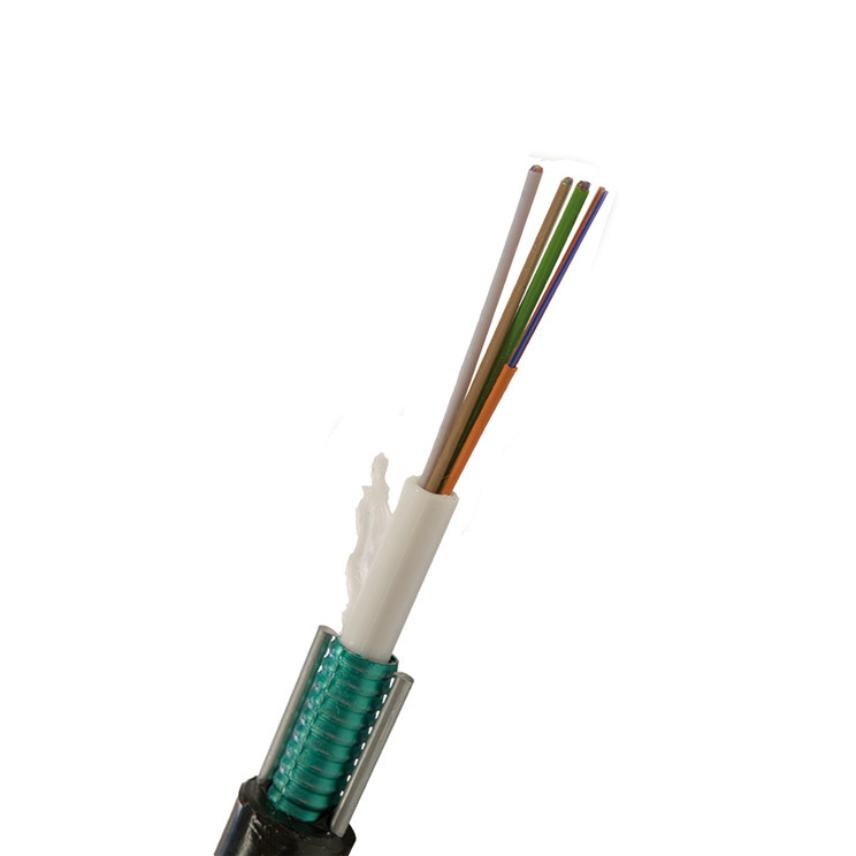 Type FYOVD2PMU is a unitube fibre optical cable. The cable type is intended for use in regional, urban, and area property networks.
Read more
Description
Description
Standards
International

IEC 60793; IEC 60794; IEC 60794-1; ITU-T Rec. G.650; ITU-T Rec. G.652
FYOVD2PMU is a unitube fiber optical cable and intended for outdoor use in ducts or direct buried. The design can incorporate 1 -24 fibers in a unitube. The individually colored fibers are grouped with color threads up to 12f. The cable is longitudinal water-blocked through the use of polymeric filling compound. Corrugated coated steel tape and galvanized steel wire is used for rodent and mechanical protection. The cable has an outer sheath of halogen- free black polyethylene.

Characteristics
Characteristics
Konstrukcinės charakteristikos
Konstrukcinės charakteristikos
Additional strength member
Length water tightness Tube
Matmenų charakteristikos
Matmenų charakteristikos
Nominalus išorinis diametras
Optinių gyslų skaičius, diapazonas
Additional Strength member size
Naudojimo charakteristikos
Naudojimo charakteristikos
Išorės – Tiesioginis užkasimas
Darbinė temperatūra, diapazonas
Aplinkos montavimo temperatūra, diapazonas
Saugojimo temperatūra, diapazonas
Our websites
Select your country to find our products and solutions